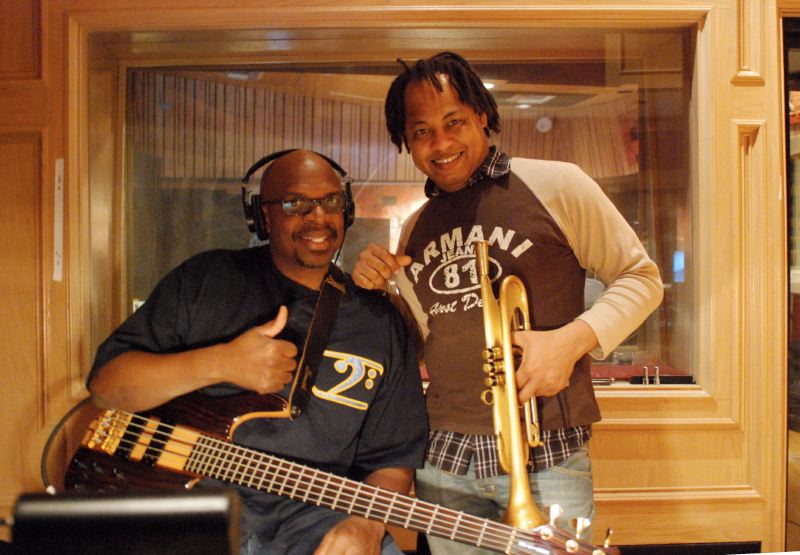 Melvin Lee along with recording artist Iwan Van Hetten at Castle Oaks Studio in Calabasas, CA
On January 6, 2010.....my 50th birthday. :)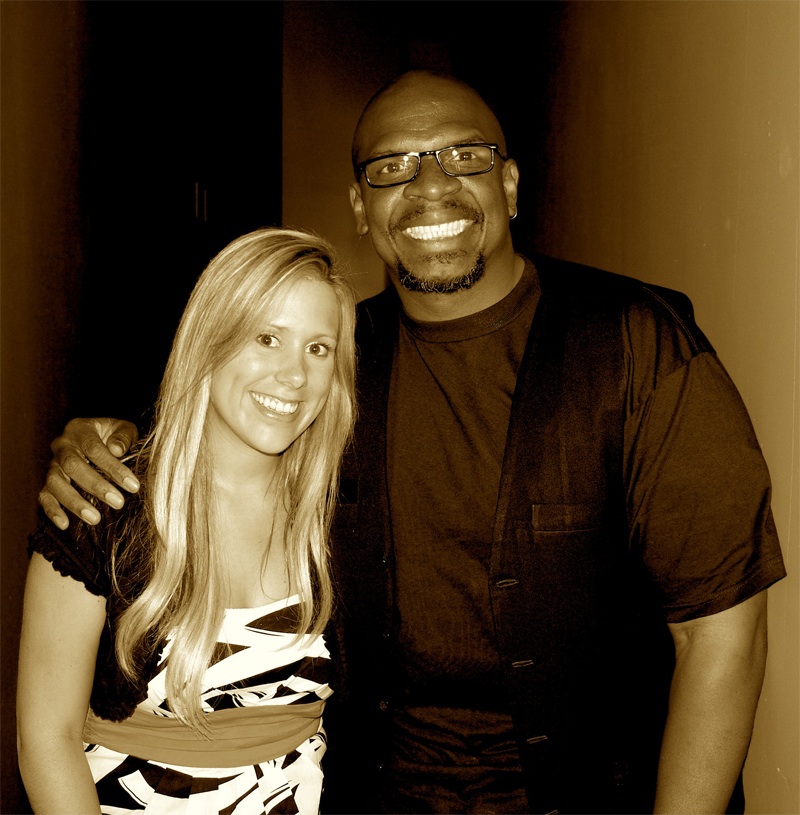 Lucia Parker & Melvin Lee back stage at Saddleback Church
after her great performance with Ken Reynolds and the SB praise Choir.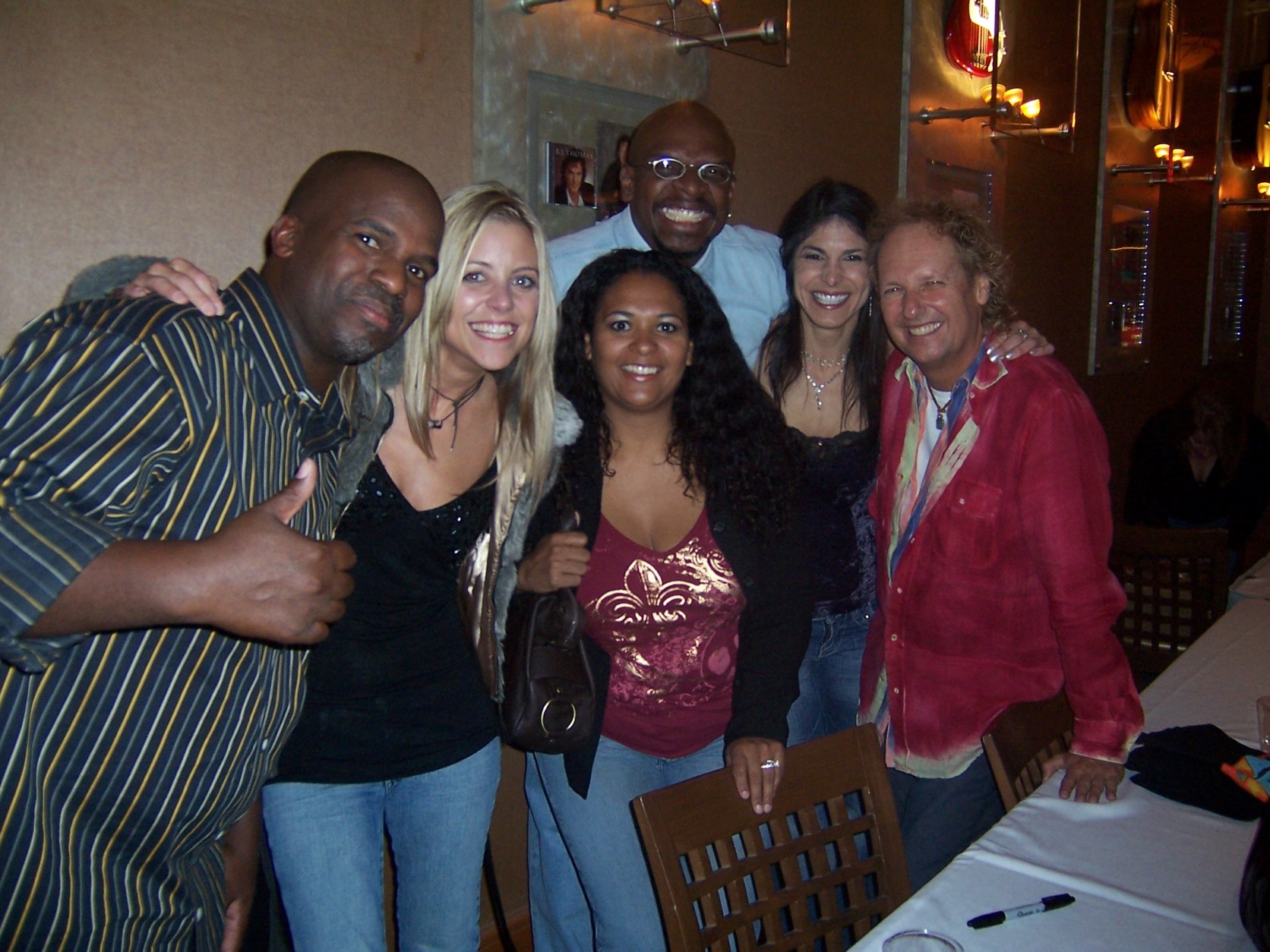 Will, Heidi, Dani, Melvin Lee, Sharlene & Lee in Vegas livin' it up!!!

Sista and brothahood of the traveling jeans....we love our Blue Jeans!! :)
Thanks Shar & Heidi!!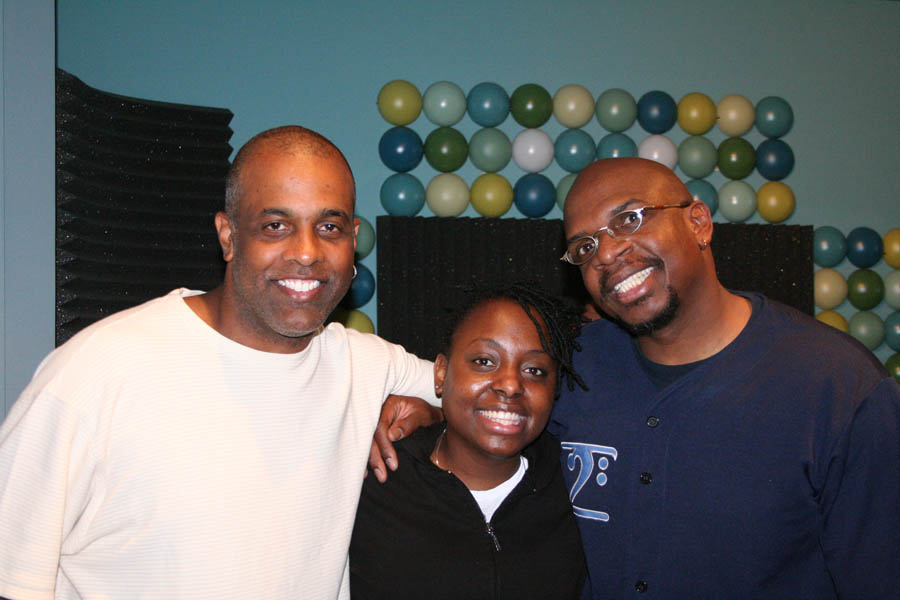 In session with Producer Rex Rideout & Vocalist Ledisi


Dennis Chambers & Ronald Bruner Jr. Need I say more?????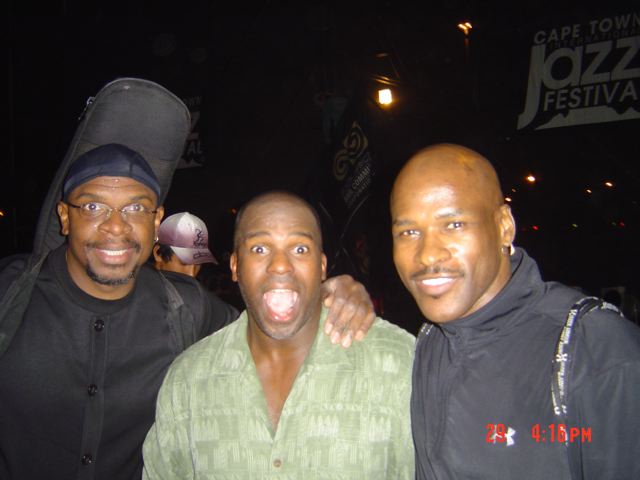 Melvin Lee, Will Kennedy & Kirk Johnson in Capetown, South Africa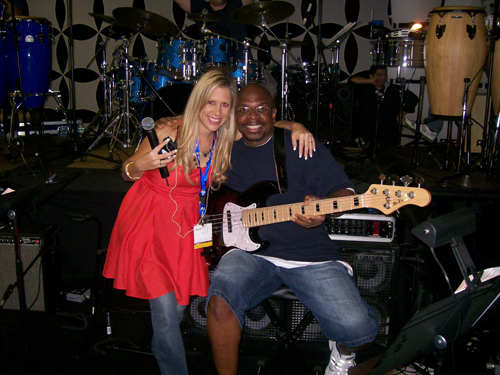 Melvin Lee & Lucia Parker at Expolit 2008 Convention


James Genus...an incredible bassist, musician & friend
Hangin' at the Blue Note Tokyo, Japan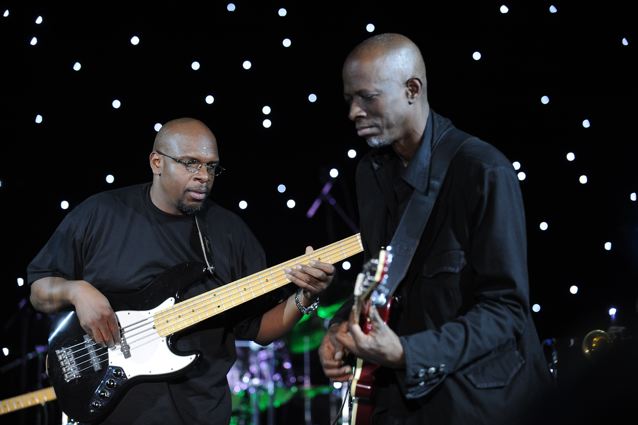 Melvin Lee & Kev Mo at Catalina Jazz Festival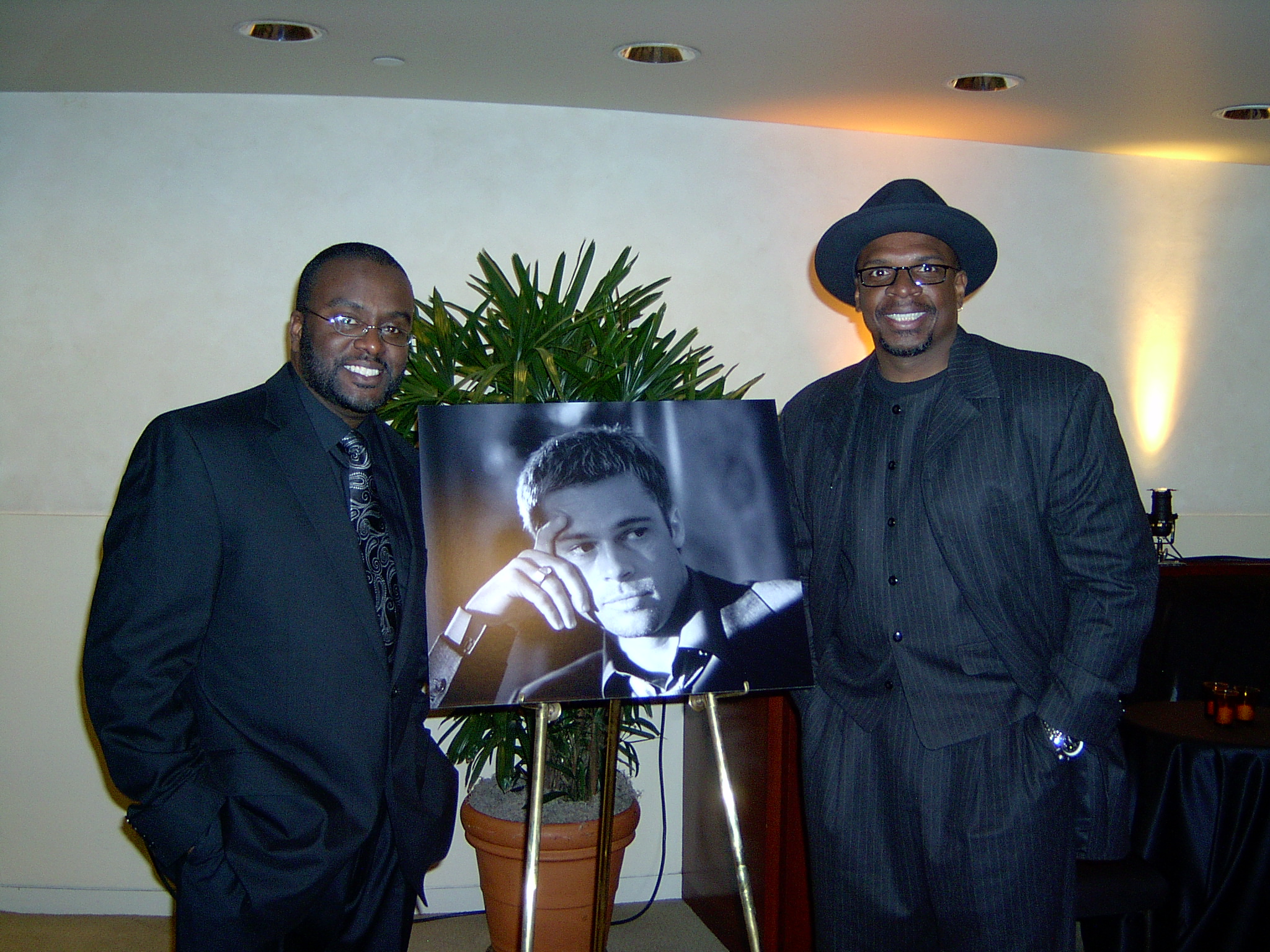 Winston Butts & Melvin Lee kickin it a Warner Brothers Studios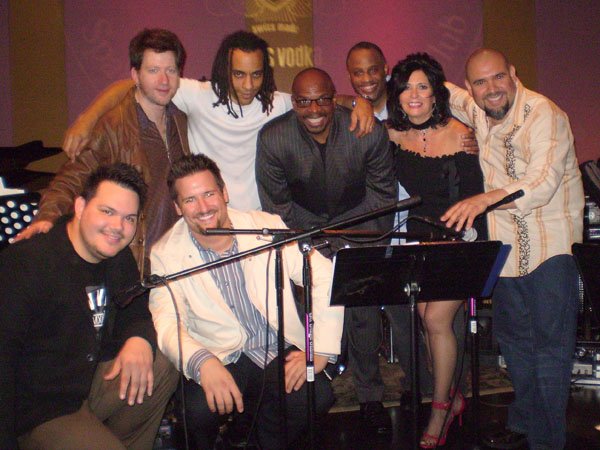 The Deborah Flores Band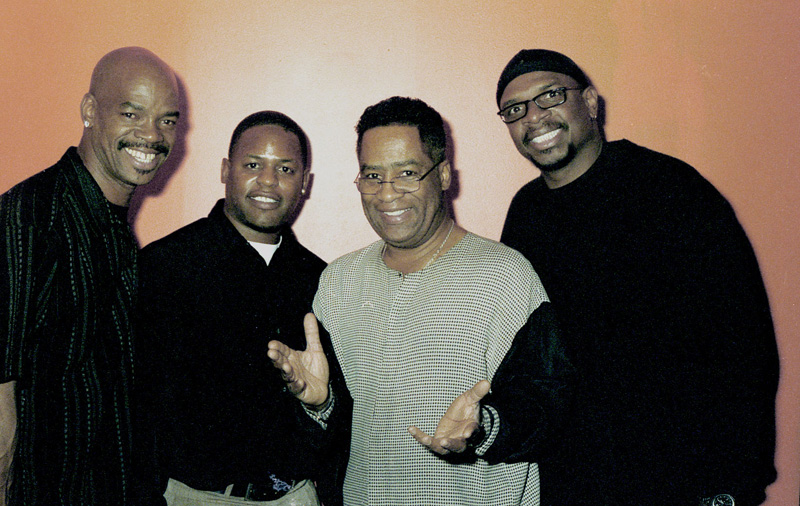 Rhandi & Associates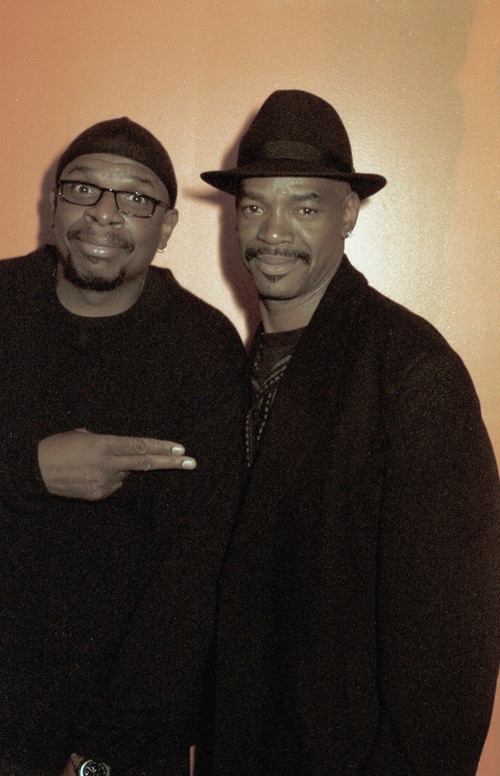 Melvin Lee & Rhandi
An old school friend from waaaaaay back in the day. We were members of the band for pop artist O'Bryan.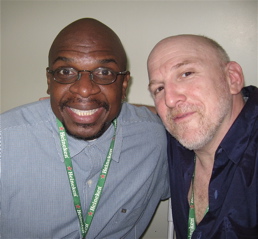 A back stage hang at the Heineken Jazz festival in San Juan, Puerto Rico with my good friend Adam Nussbaum!
an incredible musician who plays drums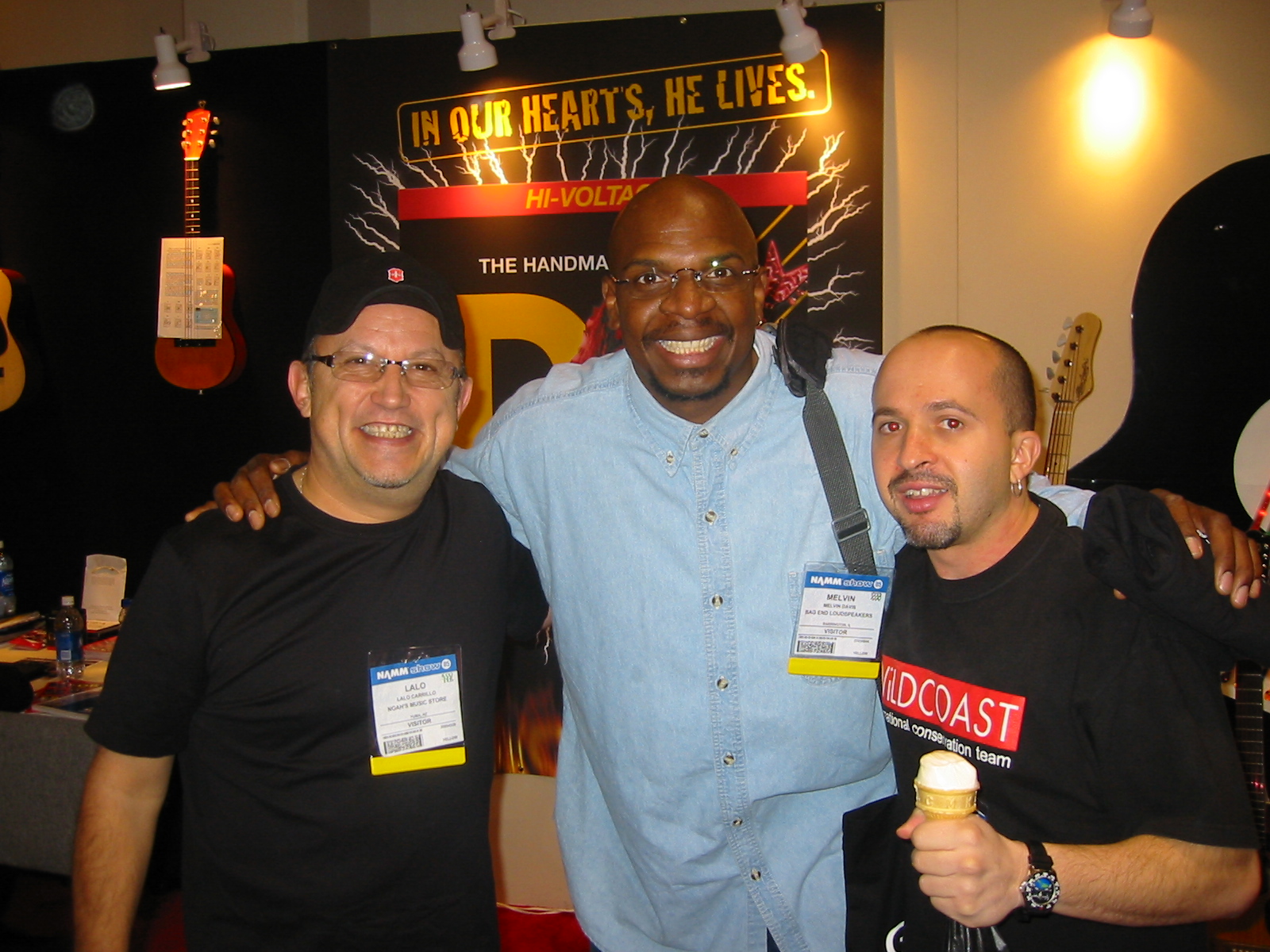 Melvin Lee, w/ bassists Lalo & Fernando @ NAMM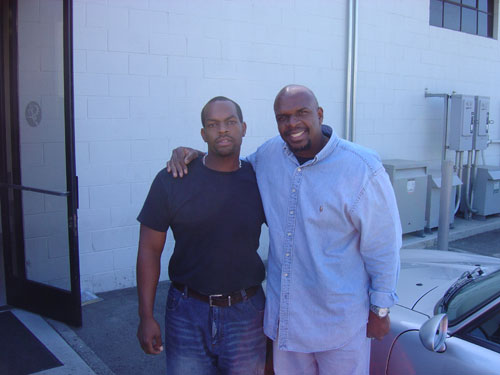 Melvin Lee & D-Man kickin' it @ Center Staging 10/10/2005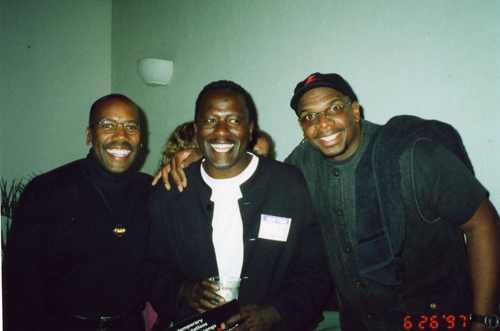 Having a Bassist hangout at the Greek Theatre after my performance w/ Dave Grusin & Lee Ritenour.
Nathan East & Sekue Bunch....2 of my favorite human beings and bassist.


Checkin' out digi shots w/Kenya Hathaway at Lee Ritenour's "Overtime" video shoot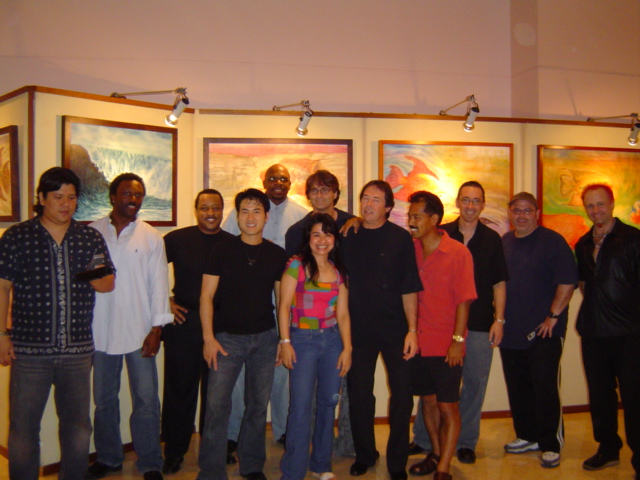 Jeff Kashiwa & Coastal Access

In Jakarta, Indonesia "Java Jazz Festival"
Featuring: Brian Simpson - Allen Hinds - Melvin Lee Davis - Dave Hooper -
Steve Reid - Michael Paulo - Wendell Kelly - Ronald King -
With Special Guest: Indonesian super star Ruth Sahanaya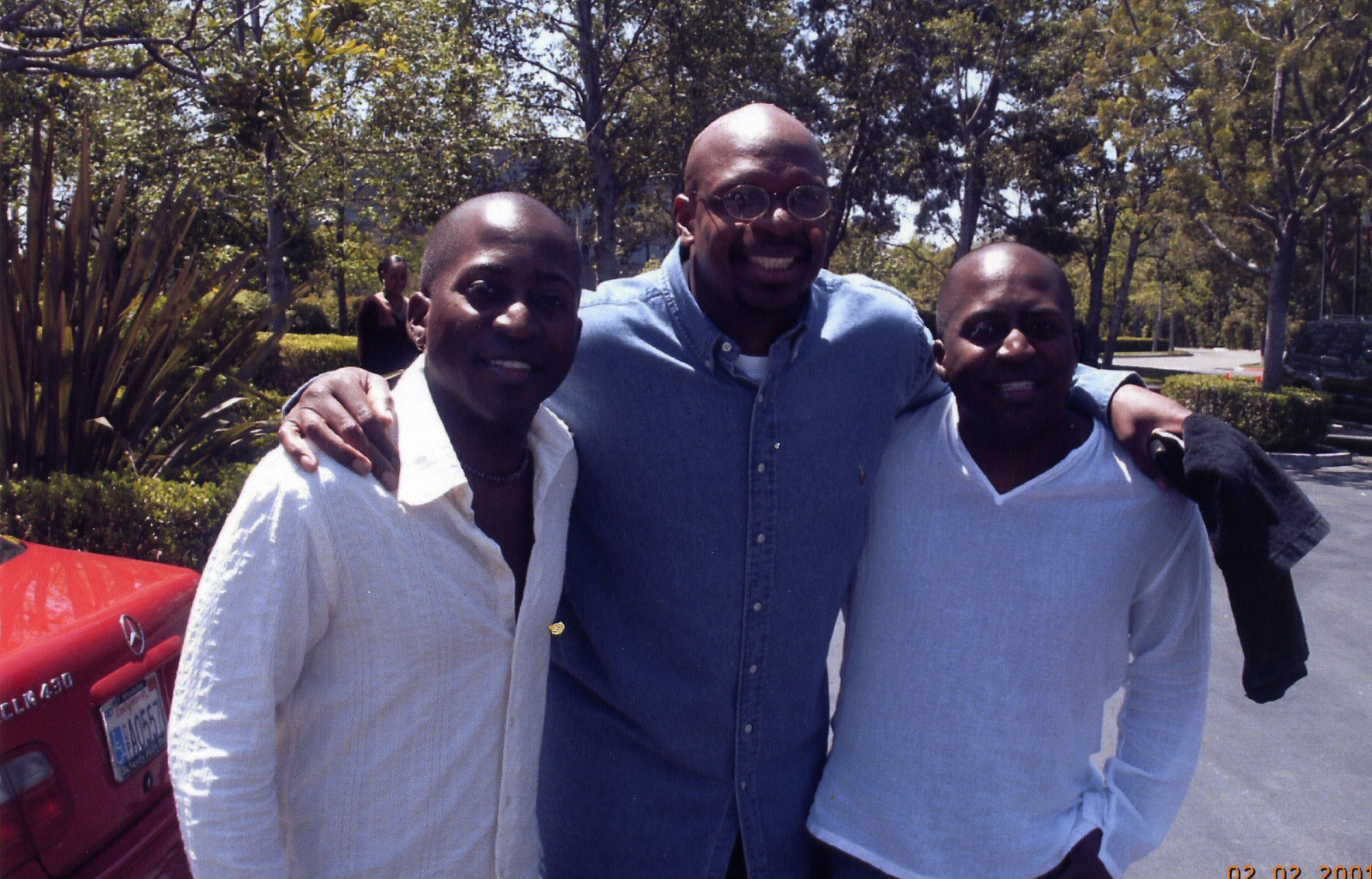 The Braxton Brothers @ Spaghettini
These Brothahs are gifted!!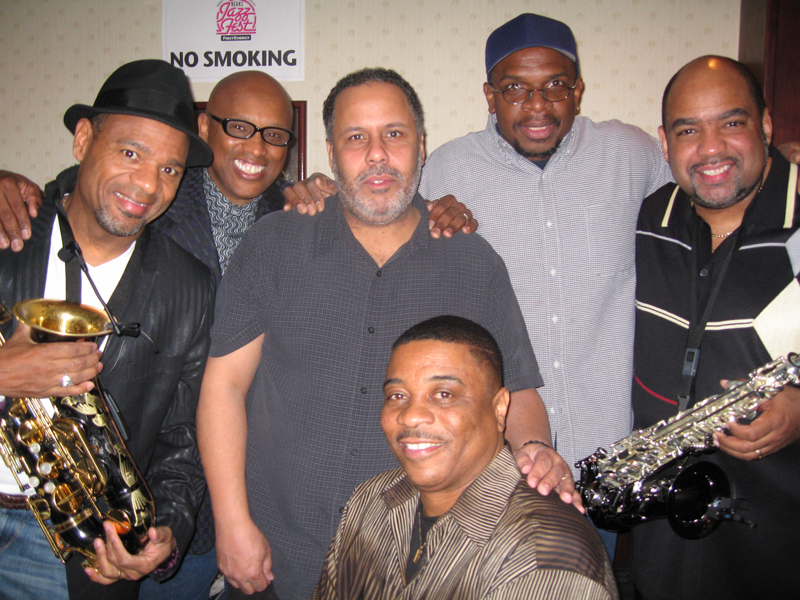 Kirk Whalum, Marlon McClain, Mike Logan, Ricky Lawson, Melvin Lee, Gerald Albright
Kirk Whalum-
Gerald Albright Band @ Berks Jazz Festival in Reading, PA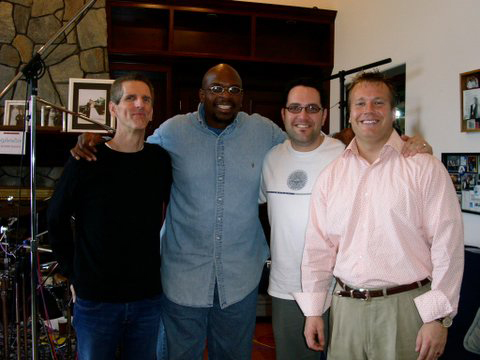 Tom Brooks, Melvin Lee, Tom Dante, Charles Billingsley

@ the Charles Billingsley Recording Session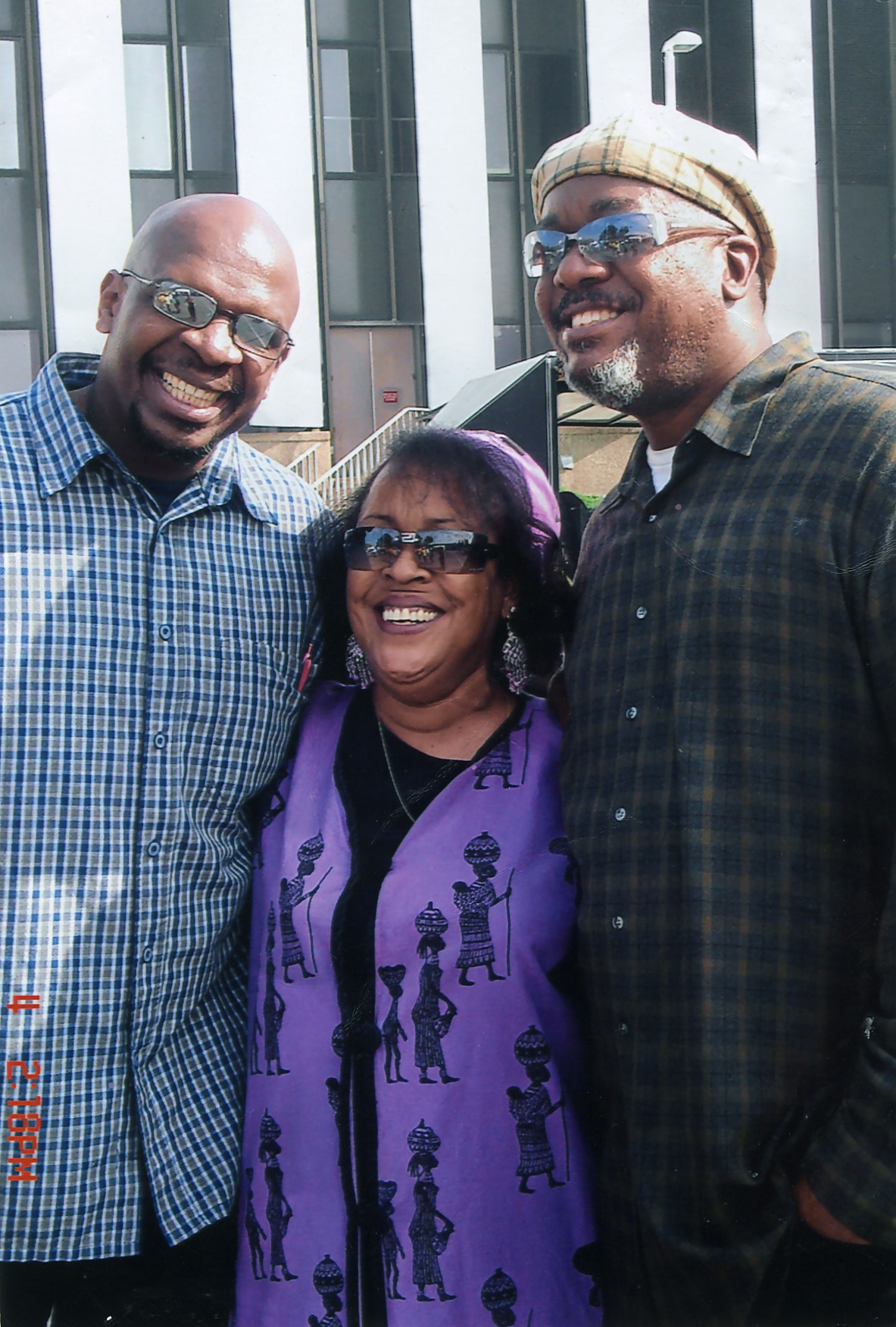 Melvina, Clayton and Myself enjoying ourselves at the Black History Parade in Santa Ana, CA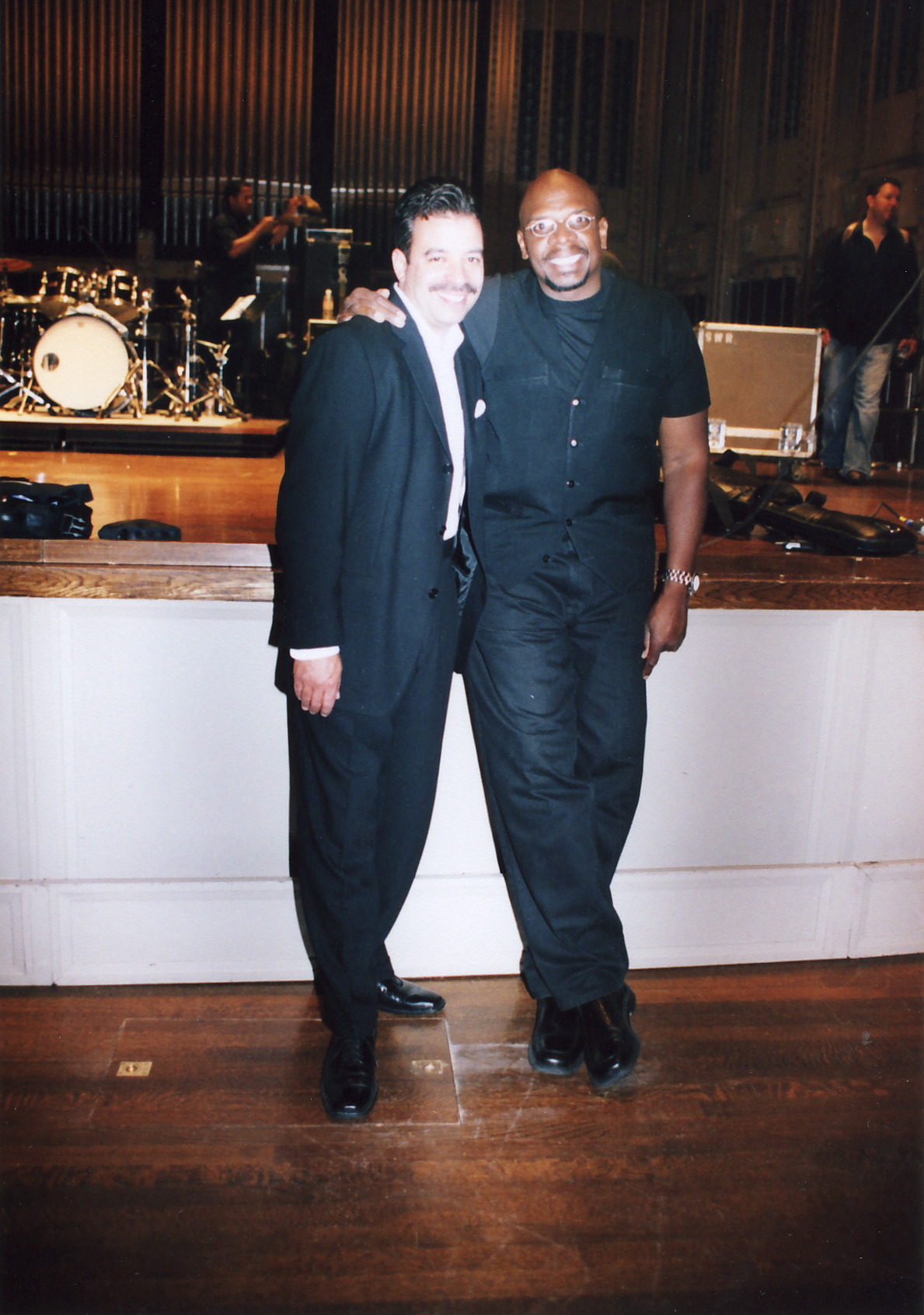 Durwin Davis......my brother! :) kickin it after my show with Gerald Albright in Ohio.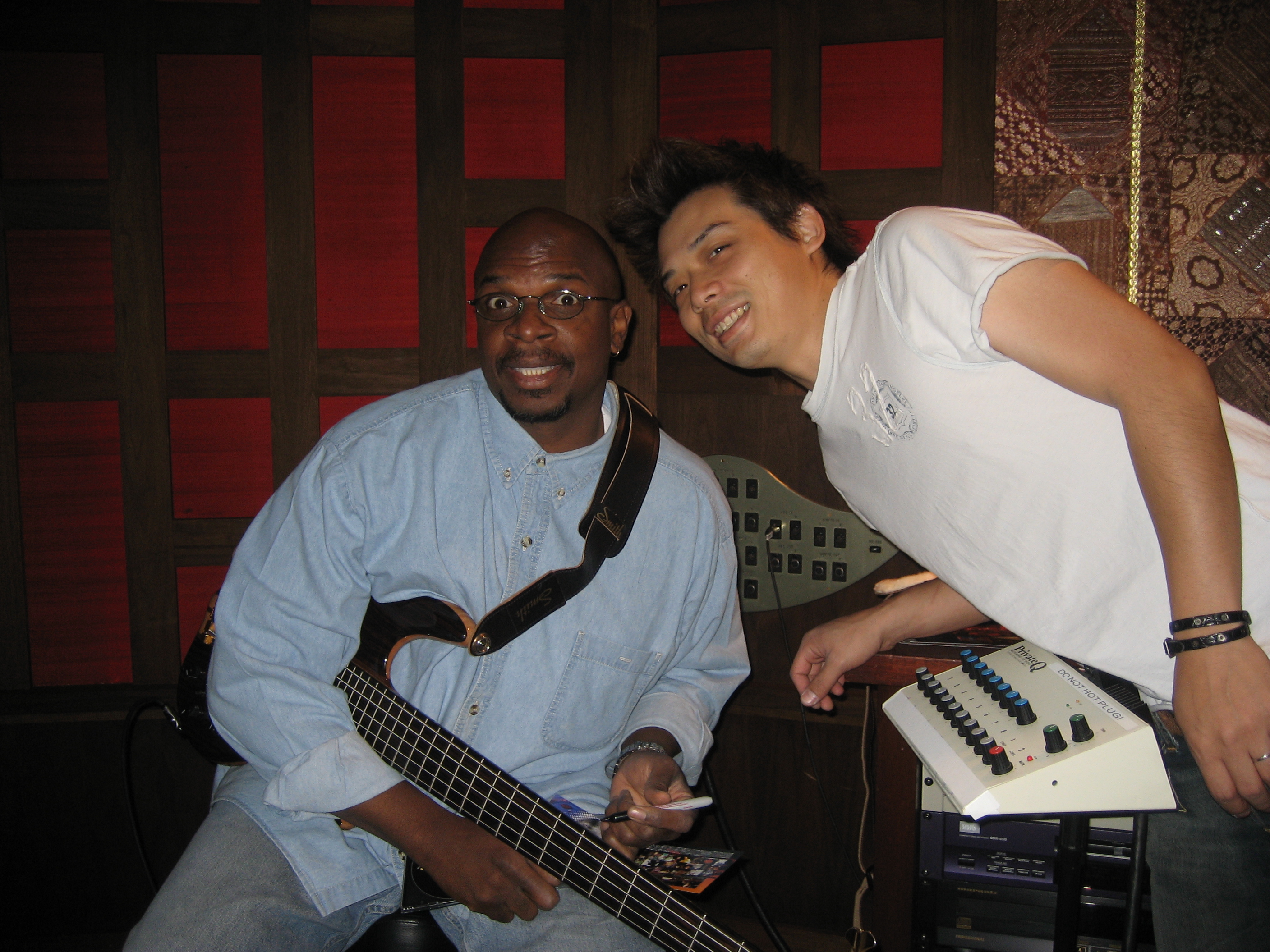 Melvin Lee & YT during a recording session for J-Storm Productions
at NRG Studios

---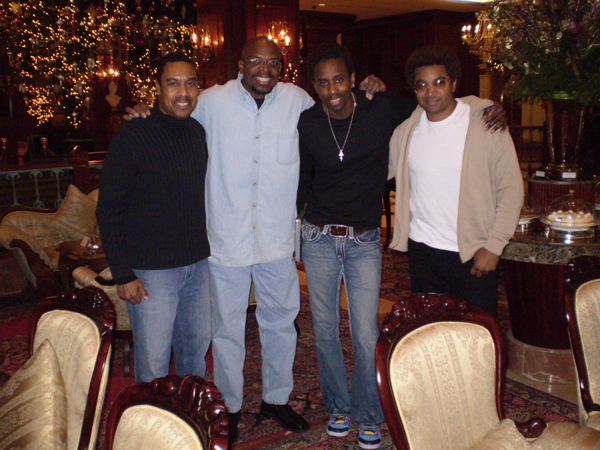 While touring in South Korea with Lee Ritenour & Dave Grusin, Oscar and I ran into a couple of our old friends who were touring with David Sanborn.
Richard Patterson, Melvin Lee, Oscar Seaton, Deron Johnson.
Brothahs of the Sound Table!!
---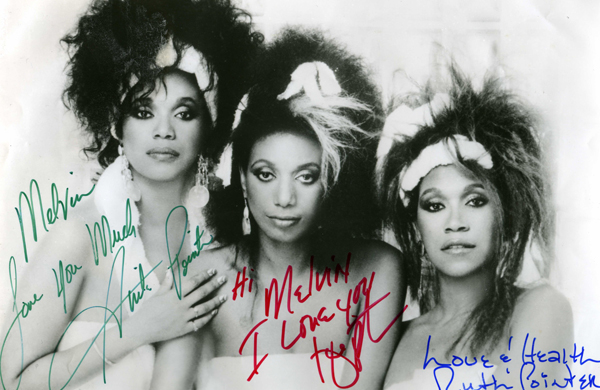 The Pointer Sisters
The Touring Years: 1984-1990


---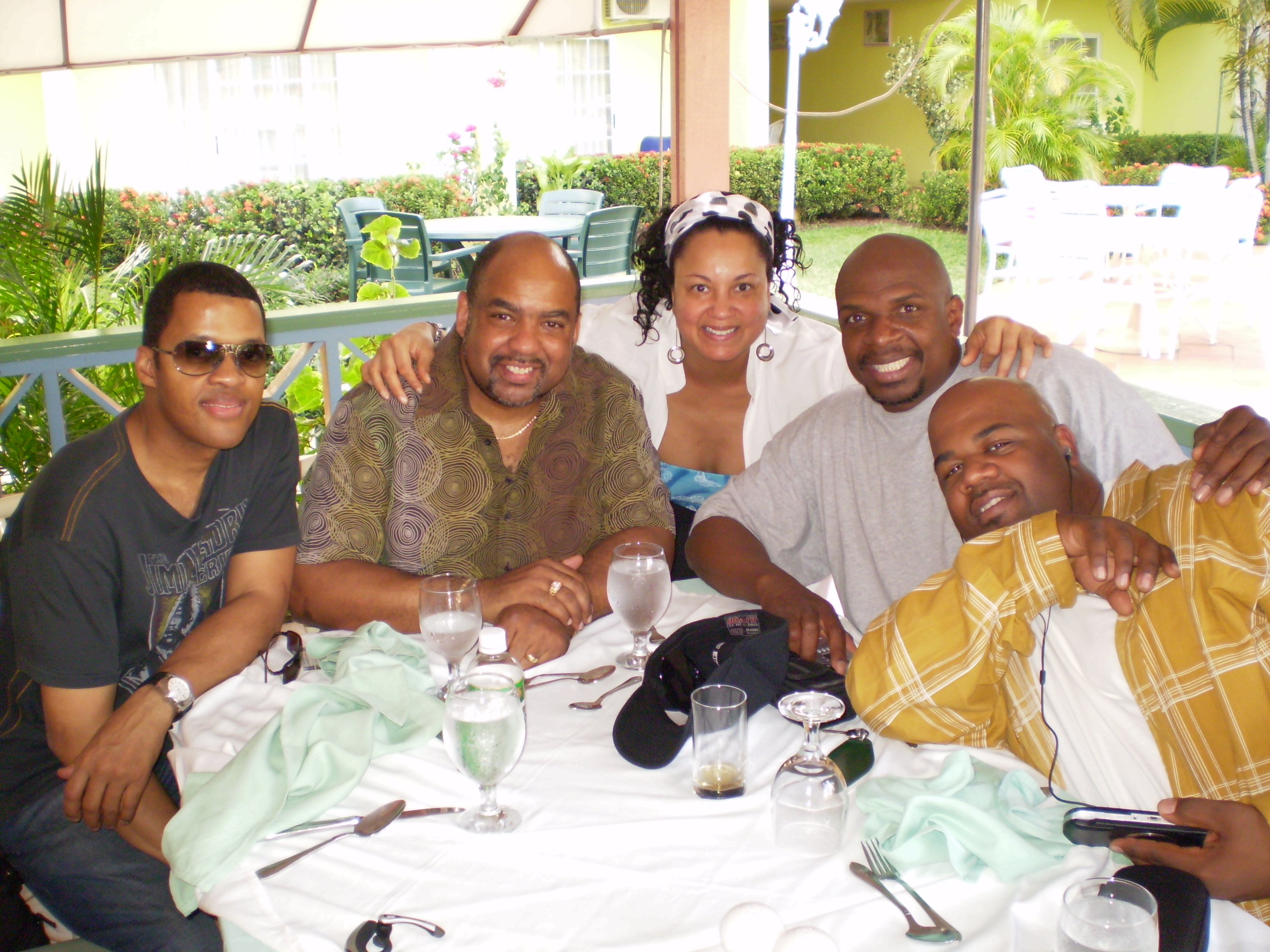 Gerald Albright Group in St. Lucia
Tony, Gerald, Darlene, Melvin Lee & Tracy
a family hang at the dinner table

---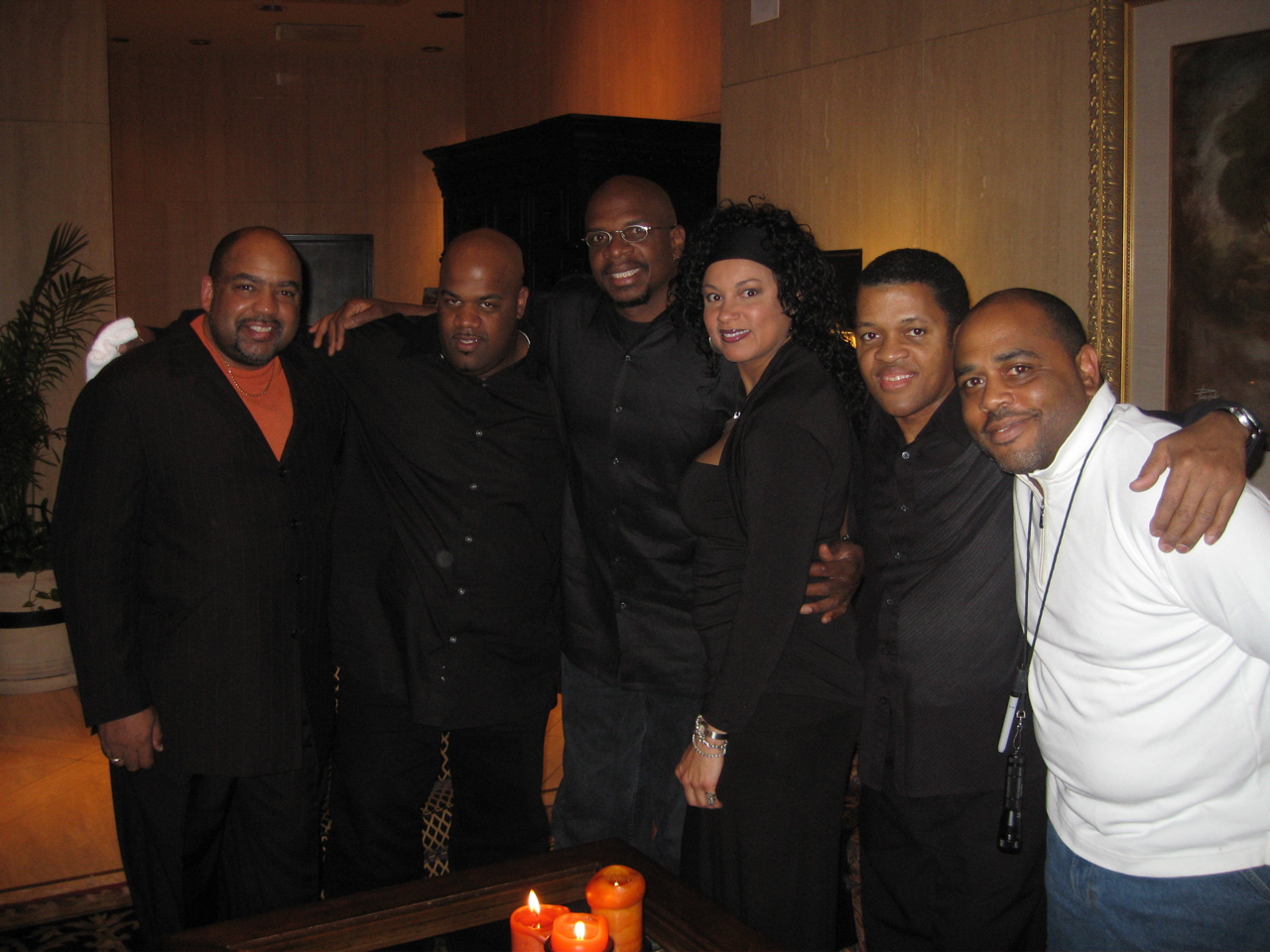 ---
Keeva!
---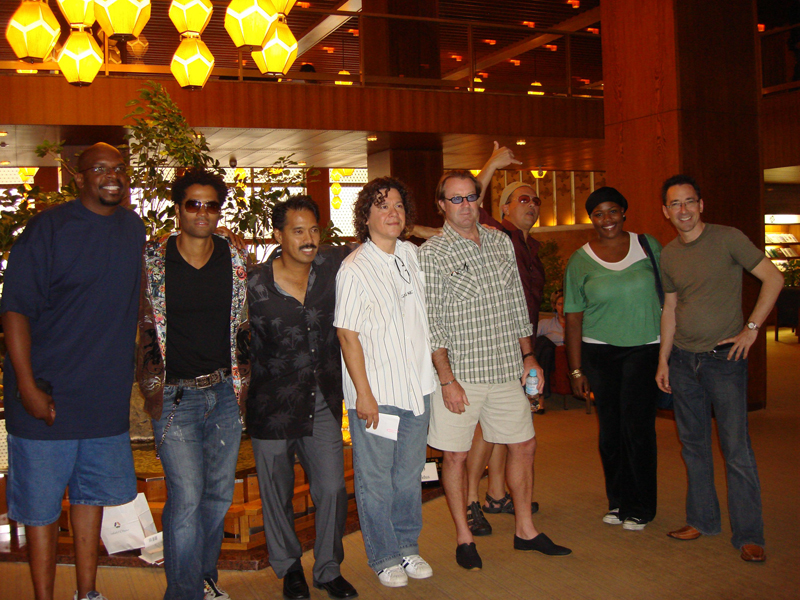 Eric Benét with Michael Paulo Band in Tokyo, Japan
Melvin Lee, Eric Benét, Michael Paulo, Sergio Gonzalez, Mark McMillen, Fred Schreuders, Bell Johnson & Brian Simpson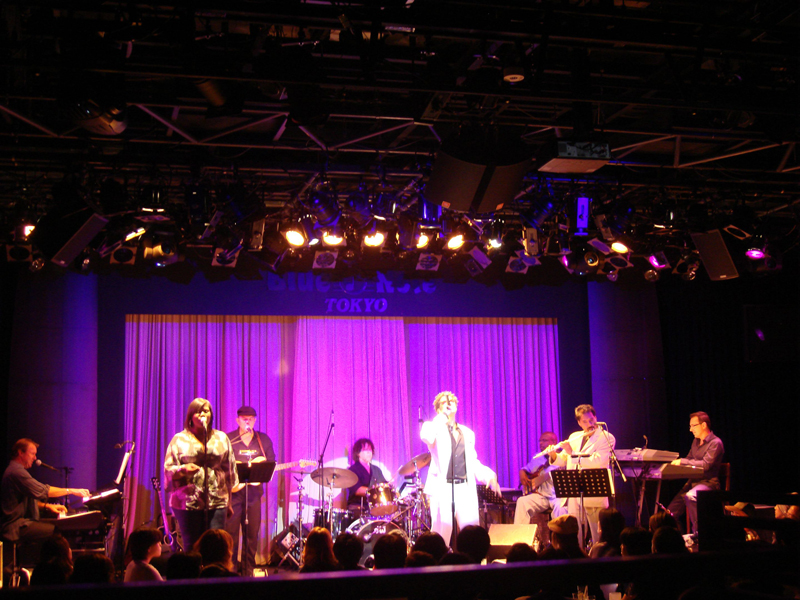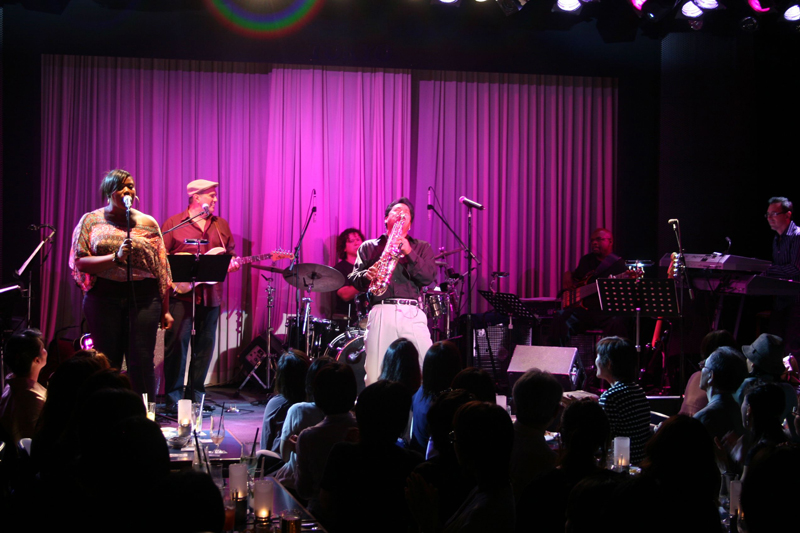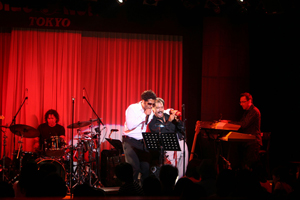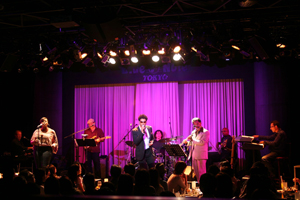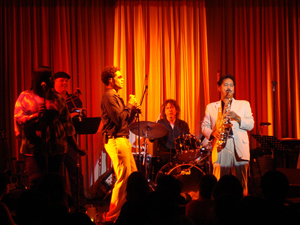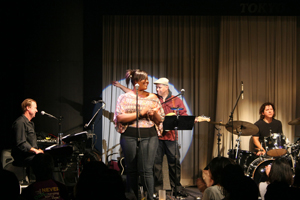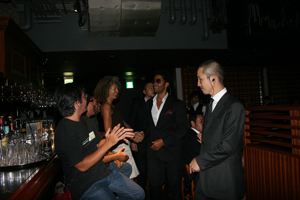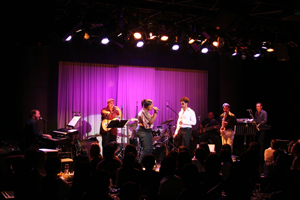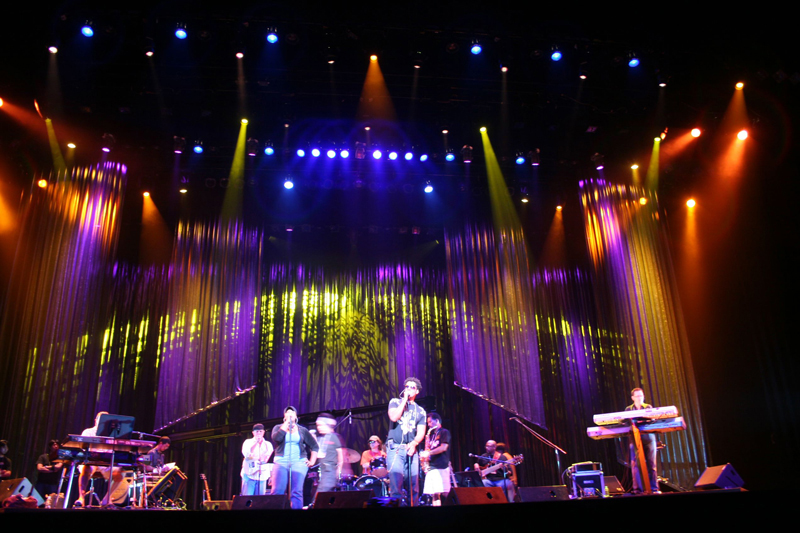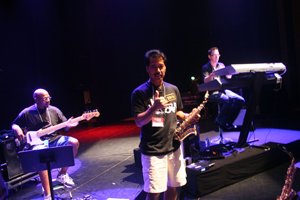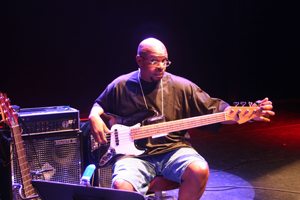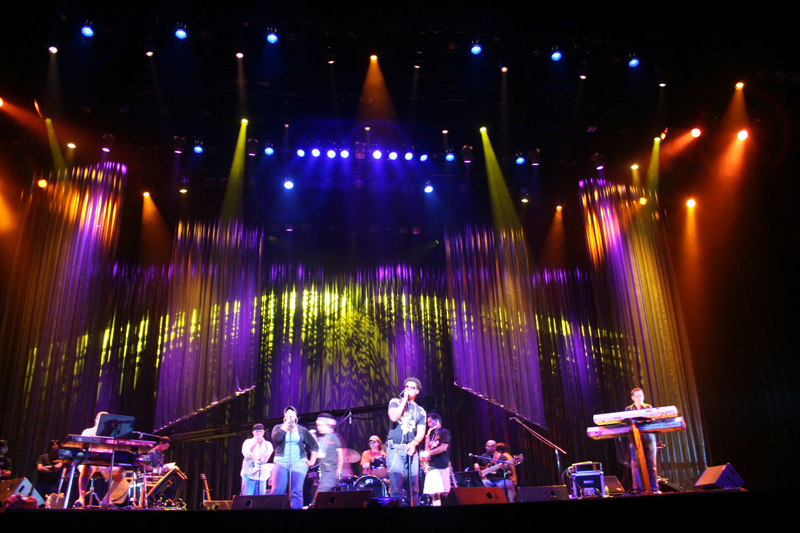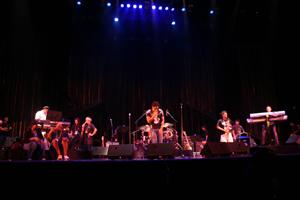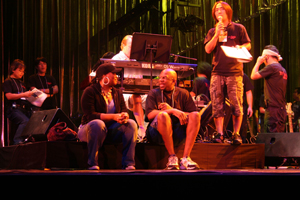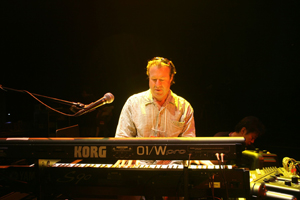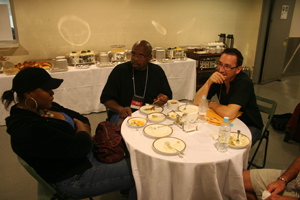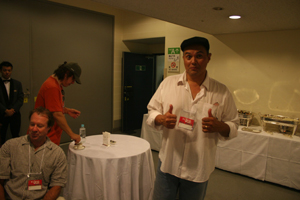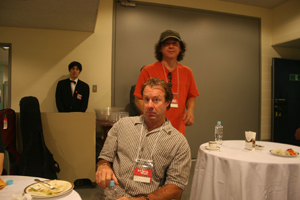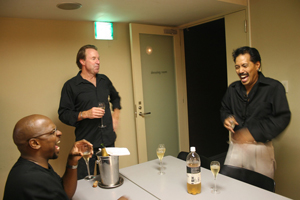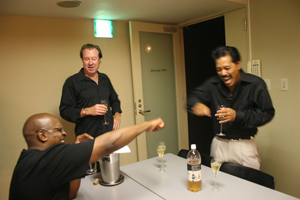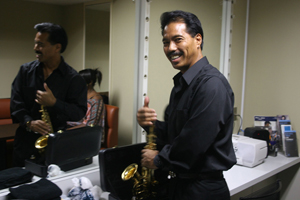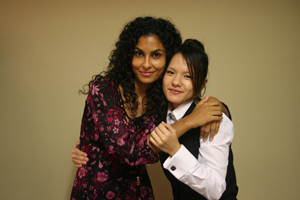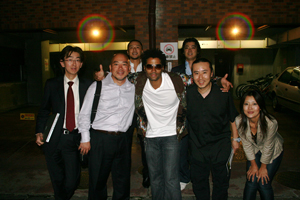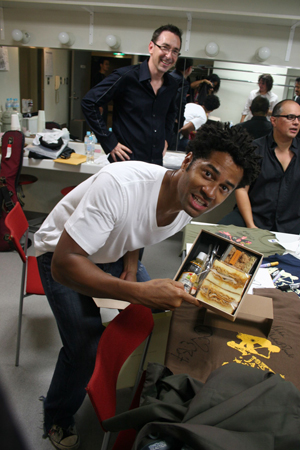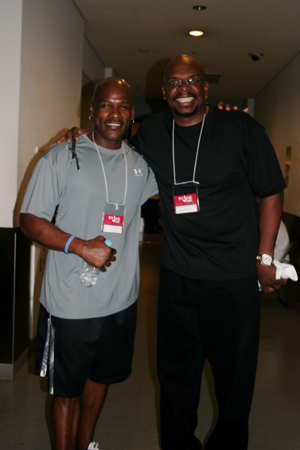 ---
Here are a few shots of my recent clinic tour in Tokyo, Japan.
I met some wonderful people during the clinics. I made new friends and reconnected old friends I hadn't seen in years.
I'd like to thank
Hajime Hirose from Sleek Elite
, Ken Smith Basses, Toshio Horiba from Prosound Communications Inc. and Ikebe music stores for making this happen. I'd also like to thank Will Downing for providing me with a great photo, and Steve Fulford for his great photoshop work.

The gift of music is truly a gift that keeps on giving.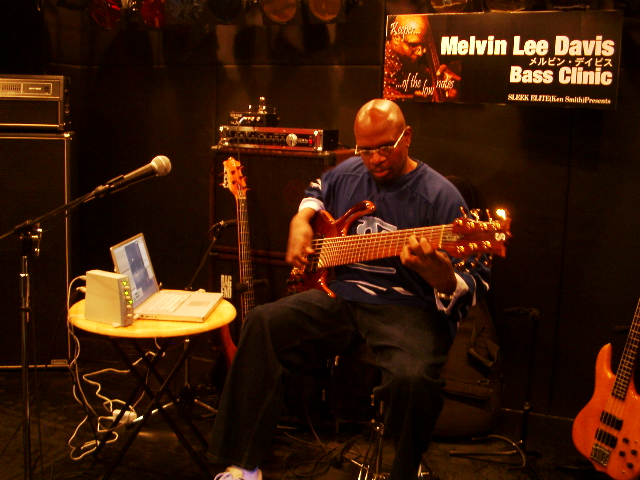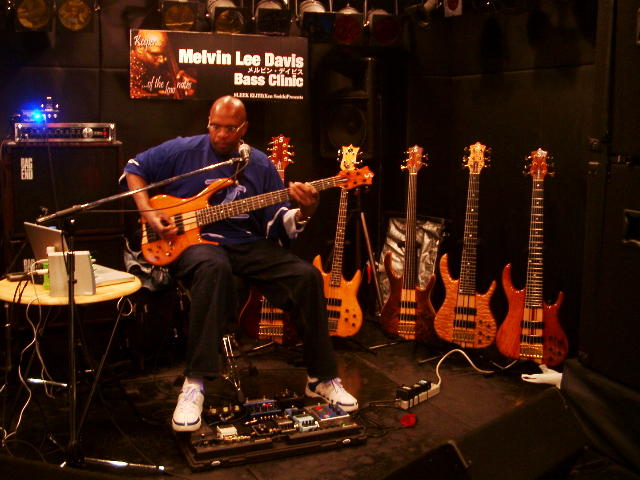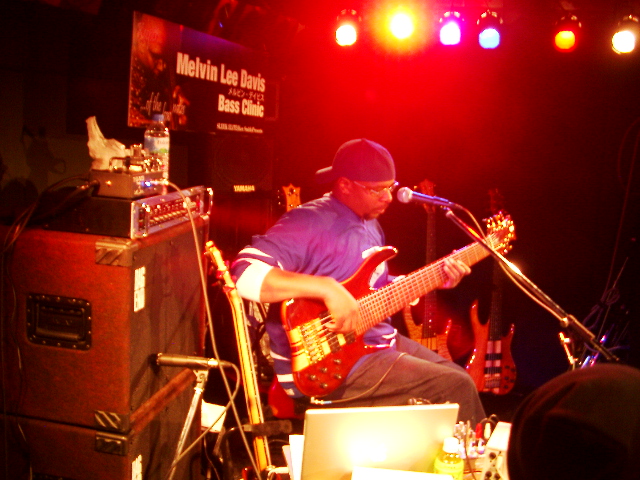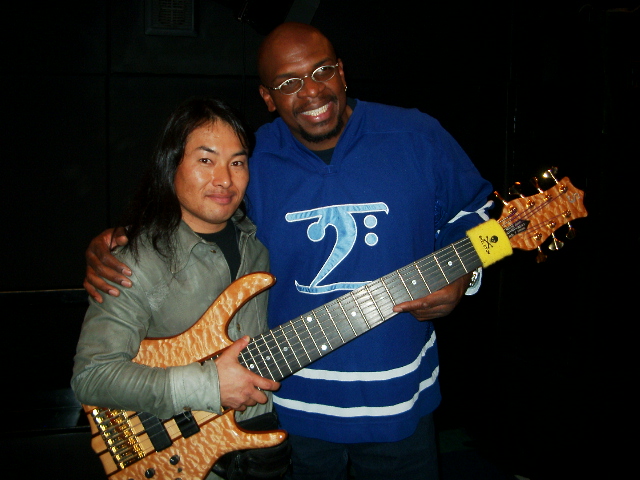 A fan holding his MD-7 String. The 1st sold in Japan.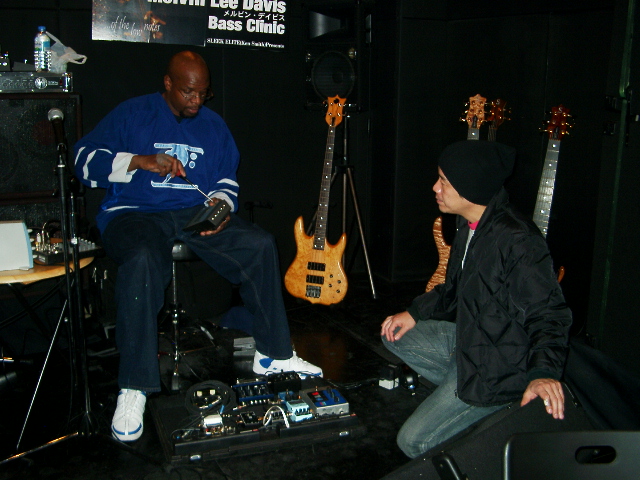 This is Takeshi. One of the more well known bassist in Japan who came to assist me. We shared a dialog of life thru our instruments. A great musician and story teller.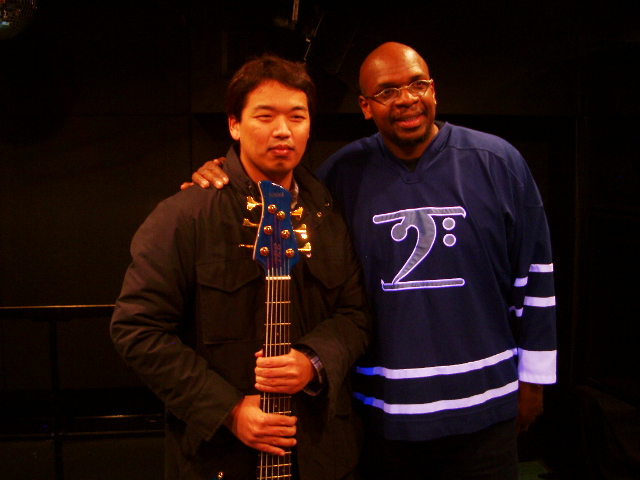 more pics to come.
---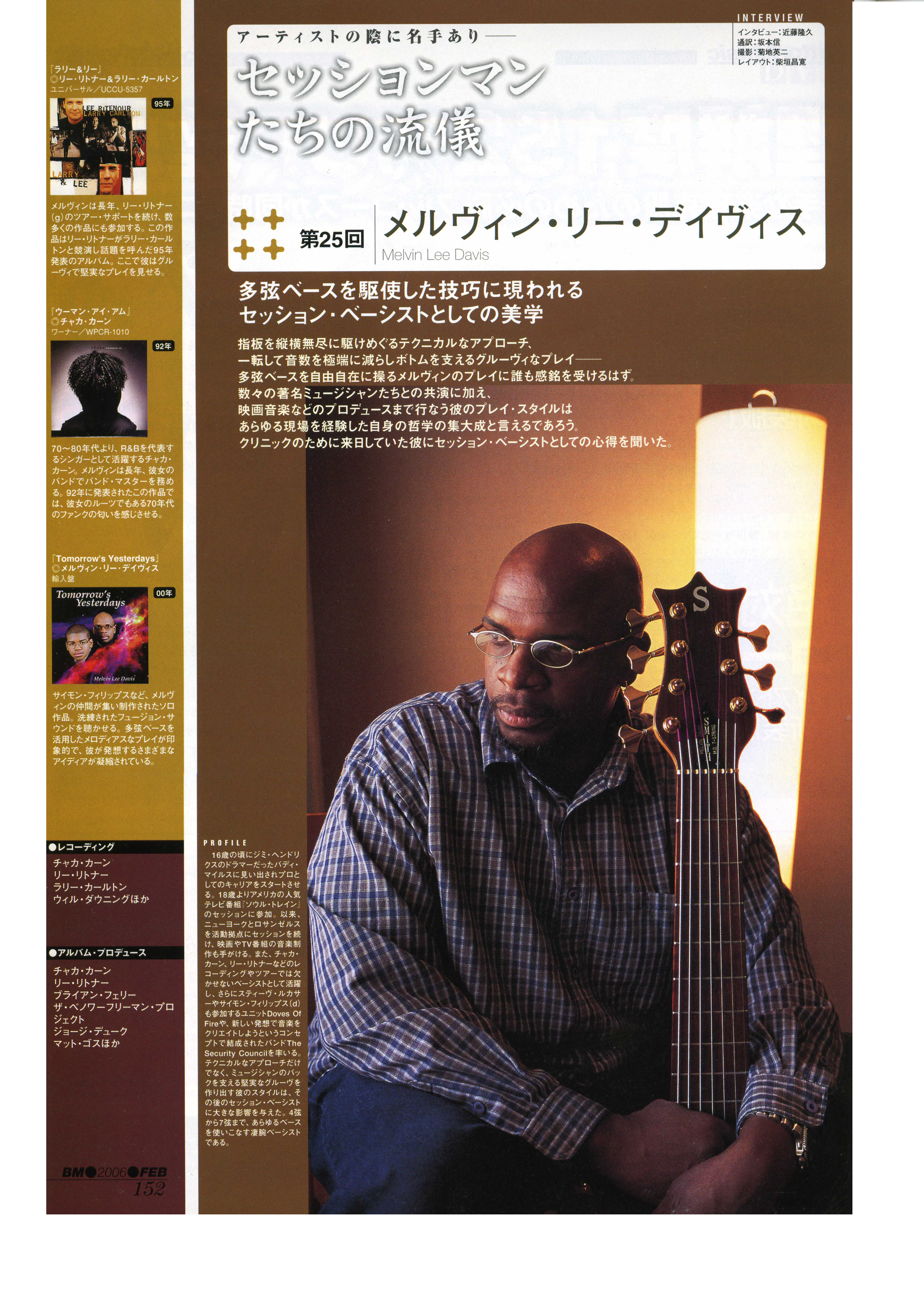 Back to the top